Better Health Starts Here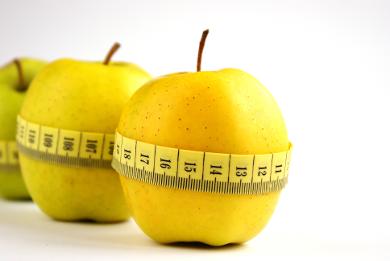 Family Practice
At Golden Apple Medical Clinic, we believe in preventative medicine and healthy lifestyles. We recommend smoking cessation, exercise, healthy weight, and immunizations to prevent diseases and maintain good health. Services provided by our physicians and/or allied healthcare professionals include check-ups, disease screenings, identifying risk factors for disease, providing tips to empower you for a healthy and balanced lifestyle, and help you stay up to date with immunizations and boosters.
Geriatric Care
Our physicians and allied healthcare professionals are passionate in helping our seniors live a healthier and a happier life. Many of us are Board Certified with extensive training and experience in geriatric medicine to ensure optimal care is provided in a timely manner. We focus in drug deprescribing, immunizations, and fall prevention.
Diabetes Care
Our physicians and allied healthcare professionals are familiar with Diabetes Canada and American Diabetes Association Clinical Practice Guidelines. Our Certified Diabetes Educators can provide one-on-one consultations to assess and educate our patients to improve diabetes management and prevent complications. We focus in weight loss, deprescribing,immunizations, and traveling with diabetes.
Medical Weight Loss
At Golden Apple Medical Clinic, our physicians and allied healthcare professionals believe that weight loss is not one size fits all. We will review your medications, eating and lifestyle habits and make any necessary recommendations. Depending on your individual situation, we may recommend DNA testing to find out what type of diet best fit you based on your genetic makeup. We have weight loss coaches to provide you with a comprehensive education on weight management. The coaches will help you lose weight and keep your weight off in the long-run, since maintaining a stable weight after dieting is often the most challenging task of all.
Walk-in Medical Clinic
Please call to find out the current wait times. We strive to see all patients within 1 hour of arrival at the Clinic. We have onsite and/or Telemedicine physicians to help reduce wait times. However, depending on the time of day and time of year, wait times could be longer. If we have a high volume of patients or for other operational reasons, we reserve the right to close earlier than the posted hours of operation.
Annual Health Visit/Exam
The Ontario Ministry of Health recommends everyone have an annual health visit with their physician, even when they have no apparent medical issues, to ensure healthy living and to screen and prevent diseases. If a physician determines a complete history and physical examination is necessary, such as patients with chronic illnesses and/or health issues, the full physical exam can be ordered by your physician.
Drivers Medical Examination
We strive to provide our commercial drivers quick access to medical assessment at affordable prices subject to physician availability. The frequency of medical assessment depends on the age of the driver. It can be range from once a year to once every 5 years. Please note that it is the patient's responsibility to ensure when the medical assessment is due.
Travel Medicine
It is recommended that you and your family and/or friends visit us, preferably 6 weeks before you travel. Our physicians and/or allied healthcare professionals follow Health Canada and US Centres for Disease Control and Prevention (CDC) Travels' Health guidelines to ensure that you have the most up-to-date information when you travel abroad. Based on your travel plan and your personal risk level, we will recommend a personalized plan including immunizations and other measures to protect you and your family during your travels.
© Copyright Golden Apple Medical Clinic